Did you know by 2023, India will witness around 650 million internet users in total?
Digital marketing is The EVER-GROWING BUZZ word!!! There are a few basic questions that might have popped in your head when you were planning to hire a digital marketing company, right?
With every second company using digital marketing services in India, will it help me market my service and reach the right target? Will digital marketing service help me grow my business well?
Oh well, we do know that. We already know the doubts that would have CLOGGED your mind before coming to our website.
But let us tell you…You must be LIVING UNDER A ROCK, if you didn't realize the importance of digital marketing services for your business.
Today, digital marketing is one of the most opted services for a business. Be it for a startup or an established brand, every business is already realizing the importance of digital marketing services.
And no, it is not only because it is the new TREND or the current FAD in the town. Look at the ever increasing number of internet users.
Today, with over 560 million internet users, India is the second-largest online market in the world. In 2019, India alone witnessed 290 million internet users from rural India and 337 million internet users from urban India. This is one of the major developments that a developing country like India has seen in a while.
Digital marketing, also called online marketing, is the promotion of brands to connect with potential customers using the internet and other forms of digital communication. This includes not only email, social media, and web-based advertising, but also text and multimedia messages as a marketing channel. Today, you ask any other human of his basic need for a living on earth. We bet you, Internet will be amongst one of the top essential needs that a human will require for a living.
Besides food, shelter and clothing, Internet is one of the most essential needs. Obviously, until you're planning to live the life of a SANYASI.
The internet is definitely a huge bed of opportunities. You can TAKE A LEAP NOW or miss the opportunity forever. And we believe you do not want to be left behind in a competitive market. To sustain in the market where every industry is flooded with competitors, YOU NEED TO STAND OUT and showcase yourself there.
A connection with your online audience is important. You do need to have a recall factor in the minds of your customers.
So Seriously, Take the leap. Go Digital. You do not need to FRET.. We have GOT YOUR BACK We don't wish to sound boastful, but if you work with us, you need to get used to Expecting the Extra. After all, from Search Engine Optimization, Social Media Marketing, & Website Designing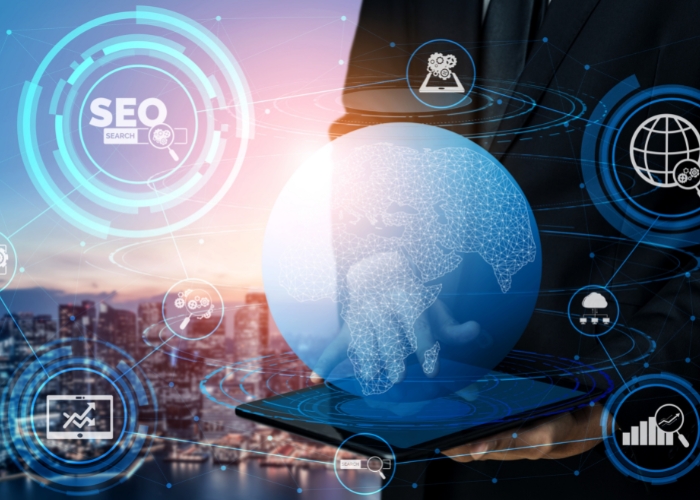 Search Engine Optimization
SEO stands for "search engine optimization." It is the process of getting traffic from the "free," "organic," "editorial" or "natural" search results on search engines.
All major search engines such as Google, Bing and Yahoo have primary search results, where web pages and other content such as videos or local listings are shown and ranked based on what the search engine considers most relevant to users. Payment isn't involved, as it is with paid search ads.
Social media marketing
Social media marketing is the use of social media platforms to market a product or service. Most of the social platforms like have their own built-in analytics, where companies can track the progress, success, and engagement of ad campaigns. Companies address several stakeholders through social media marketing including (potential) customers, (potential) employees, journalists, bloggers, and the general public.